About Ben Bolter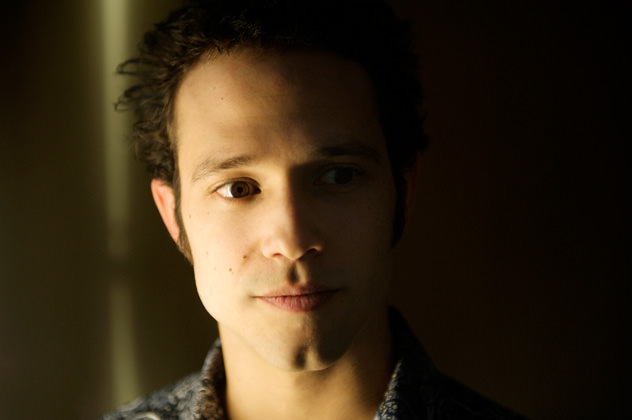 Ben Bolter joined the Northwestern University Bienen School of Music faculty in 2014 as Co-Director of the Contemporary Music Ensemble and is the Associate Director of the Institute for New Music. He devotes his career to both traditional and new music while constantly exploring new ways to conduct and perform.
Ben made his conducting debut in 2008 with the National Symphony Orchestra to critical acclaim in the Washington Post: "Bolter spotlighted the showiest aspects...and made it look easy." He has worked as an assistant conductor with the Indianapolis Symphony Orchestra and is a regular guest at the Civic Orchestra of Chicago.
Additionally, Ben has conducted orchestras at renowned music institutions such as Indiana University (IU), DePaul University, Roosevelt University, the Aspen Music Festival and contemporary music ensembles including the International Contemporary Ensemble (ICE), Fulcrum Point New Music Project, IU New Music Ensemble and The Holographic New Music Project, an ensemble and series he co-founded with award-winning composer Jeremy Podgursky. He has collaborated with major artists including world-renowned flute soloist and new music activist, Claire Chase, and will work with ICE Soprano Tony Arnold on a program with the Northwestern Contemporary Music Ensemble in Spring 2017. Immediately upon graduating, Ben served on the conducting faculty at Indiana University for four years where he taught courses in graduate conducting, directed the Conductors' Orchestra, and premiered dozens of new sinfonietta works. At age 22, Ben was awarded a Fellowship from the American Academy of Conducting at Aspen.
Ben has also been widely recognized for his dedication to advancing youth orchestras. He has worked with the Oakland Youth Orchestras, Chicago Youth Symphony Orchestras, Senior Massachusetts MMEA Eastern District Orchestra, and is currently Music Director of the Conservatory Orchestras at Merit School of Music where his chamber orchestra is annually featured on 98.7 WFMT and has performed at the Chicago Symphony Center on multiple occasions. He is the former Artistic Director of the El Sistema inspired Youth Orchestras at The People's Music School and has been showcased on Channel 7 ABC Chicago as well as on a 2013 TedTalk at Harris Theatre in Millennium Park. Since 2012, Ben has served as Music Director of the New England Conservatory Festival Youth Orchestra.
Ben completed his Master of Music in Orchestral Conducting from Indiana University in 2008 and holds a Bachelor of Music in Oboe Performance from the New England Conservatory. In addition to his work as a conductor, Ben is also an active keyboardist and songwriter. He has played and recorded with cover and original bands that have appeared in multiple venues in Indianapolis, Bloomington and Chicago.